Chiang Mai Connect by NTCC: Travel & Tourism Eco-system Meet-up
35 Posts
CMConnect: Heritage & Sustainable tourism, Talk & Networking
Thursday, March 12, 2020 at 4:30 PM – 9:30 PM
https://www.facebook.com/events/499760597087820/
What is it that makes Chiang Mai unique as the city of creativity, culture, and heritage; the melting pot of tourism for decades? With recent talks on the changing facets of the tourism industry; the effects of mass tourism, challenges on preservation of several heritage sites, to the city's pending status on being a UNESCO Heritage City - it is time to open up the conversation for re-alignment of priorities for the city and lay the ground work towards 'sustainable tourism.'
Sustainable tourism and the preservation of the city's cultural heritage both go hand-in-hand. But one cannot achieve this alone - there are several stakeholders in the mix; residents, businesses (both tourism and non-tourism), local authorities, local and international tourism companies alike. Together, we are all part of Chiang Mai's sustainable future.
If you're curious about how businesses, entrepreneurs, and everyone in the mix can join hands in making Chiang Mai a liveable 'tourism' destination, come join the discussion!
> Find out how entrepreneurs can support the cultural/heritage ecosystem in Chiang Mai
> Share ideas on how the UNESCO Heritage City and similar schemes can bring together different stakeholders to work towards a more sustainable approach for city development
> Connect with entrepreneurs & professionals from wide-ranging industries in the North - linking business groups from the international and local chambers of commerce, the Federation of Thai Industries, to the startup community
*Read more about our speakers/topic here: http://tiny.cc/7tvokz
SPEAKERS LINE-UP
♢♢♢ Richard Engelhardt, former Regional Advisor, UNESCO
♢♢♢ Frans Betgem, General Manager, Green Trails
♢♢♢ Anne Arrowsmith, General Manager, 137 Pillars House Chiang Mai
♢♢♢ Manaswat Kim Chutima, Assistant MD, Old Chiangmai - โอลด์ เชียงใหม่
♢♢♢ Sanon Wangsrangboon, Co-Founder, SATARANA, Trawell Thailand, Once Again Hostel
Come connect on Thursday 12th March, 16.30 hrs onwards at Hai Ya Art Venue, Old Chiangmai Cultural Center.
For bookings: https://www.eventbank.com/event/20638/register
▽▽▽▽▽▽▽▽▽▽▽▽▽▽▽▽▽▽▽▽▽▽▽▽
Chiang Mai Connect by NTCC is an initiative launched by the NTCC - Netherlands-Thai Chamber of Commerce which aims to connect all business communities in the Northern region of Thailand through regular networking events. The initiative is co-organized by our foreign chamber of commerce partners -
Joint Foreign Chambers of Commerce in Thailand
AMCHAM Thailand
AustCham Thailand
British Chamber of Commerce Thailand (BCCT)
Belgian-Luxembourg/Thai Chamber of Commerce
CanCham Thailand
Danish-Thai Chamber of Commerce
EABC - European Association for Business and Commerce
Franco-Thai Chamber of Commerce (FTCC)
German-Thai Chamber of Commerce หอการค้าเยอรมันไทย
Hellenic-Thai Chamber of Commerce - HTCC
Irish Thai Chamber of Commerce
Thai-Norwegian Chamber of Commerce
Singapore Thai Chamber of Commerce
South African/Thai Chamber of Commerce
Thai-Swedish Chamber of Commerce
Thai-Turkish Chamber of Commerce
The initiative is also endorsed by local partners:
StarWork
Chiangmai&Co
Thai Hotels Association
สมาคมธุรกิจท่องเที่ยวเชียงใหม่ | Chiang Mai Tourism Business Association
NIA : National Innovation Agency, Thailand
depa สำนักงานส่งเสริมเศรษฐกิจดิจิทัล สาขาภาคเหนือตอนบน
Chiang MICE : ศูนย์ความเป็นเลิศด้านไมซ์ คณะเศรษฐศาสตร์ มหาวิทยาลัยเชียงใหม่
Chiang Mai Entrepreneurship Association
YEC Chiang Mai
หอการค้าจังหวัดเชียงใหม่ Chiangmai Chamber of Commerce
Federation of Thai Industries - Chiang Mai Chapter สภาอุตสาหกรรมจังหวัดเชียงใหม่
เชียงใหม่ เมืองสร้างสรรค์ (Chiang Mai Creative City)
Northern Thailand Food Valley
อุทยานวิทยาศาสตร์และเทคโนโลยี มหาวิทยาลัยเชียงใหม่: STeP
Art Mai? Gallery Hotel
Click for thumbs down.
0
Click for thumbs up.
1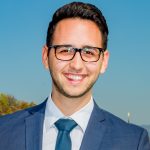 41 Posts
Thanks for posting Mike! 🙂
Click for thumbs down.
0
Click for thumbs up.
0
Adis Krdzalic
FH Joanneum
Institut für Bank und Versicherungswirtschaft